About the quality of skins in CS:GO
If you've watched the videos about opening cases, and you probably have, if you've ever played CS:GO, you've probably heard of phrases like "Well-Worn" and "Field-Tested". This is the so-called quality of the skin, which shows the degree of wear on the picture, the overall appearance of weapons or armor, as well as indirectly determines the value of the garment. There are 5 main gradations:
Battle-Scarred;
Well-Worn;
Field-Tested;
Minimal Wear;
Factory New.
The positions are lined up in order of coolness and value. As you figured out, getting a red StatTrak Factory New is tantamount to a jackpot in the lottery. Such skins for CS:GO cost a lot more than their more common variations. Unfortunately, no one gives detailed stats on the quality of things – pure luck. Skin quality in CS:GO does not degrade over time. Picture remains the same, despite the number of battles held. In CS in principle there is no degradation of things and their breakage.
There is also a separate type of drop – souvenirs. They do not have a certain quality and are always in yellow as a sign of uniqueness. You can get such skins only while watching major championships through GOTV and similar "authorized" sources. In essence, things are no different from normal, except for the sticker from the tournament for which they were given out. Skins only have 3 types of quality, and they also have a cosmic cost. If you want to buy the best skins, you should visit the website.
Why stickers are needed
In addition to the classic guns, knives and gloves, there are stickers in CS:GO. They're just there to decorate your weapon and add personality to it. Get them only from a capsule with stickers, which still have to be opened with a key for $1. Despite their rarity, stickers are a disposable item. If you put one or more stickers on your favorite AK-47 or AWP, it'll be nice. Especially the place you can choose arbitrarily, even on top of each other. But if you decide to tear the sticker, and it's also possible, it will disappear. The maximum number of single stickers is 4.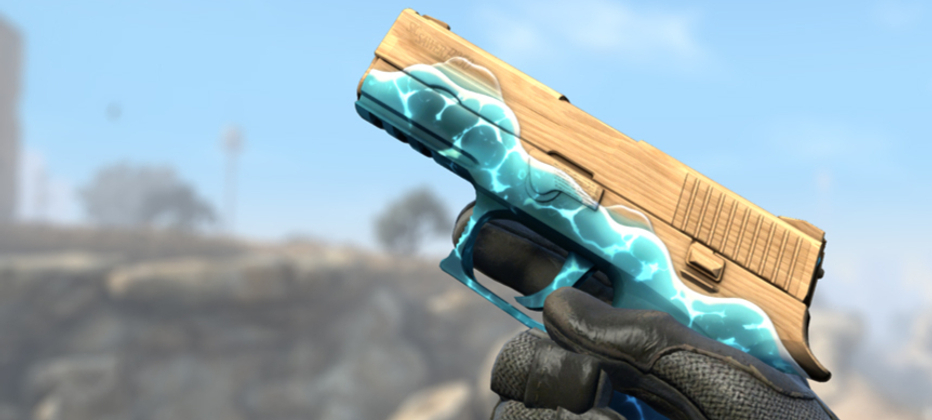 If you're going to sell the decorated weapon – it will go to the buyer as is, nothing will disappear. Knives and gloves can not stick to anything – a feature of the game. And the area is small to disassemble anything.
A few interesting features of StatTrak:
if you're killed and another player gets your gun – he'll see an error instead of the number of kills;
statTrak doesn't drop in normal matches, no matter if it's random, no matter if it's ranked, no matter if it's global;
kills counter does not react on killed bots – only real players (for those who like to raise their stats and want to see cooler numbers);
the quality of StatTrak does not affect the skill, accuracy and other parameters of the weapon – the usual visual, but with a built-in counter.
Every year Steam updates statistics on the rarity, cost, and popularity of its most expensive weapon and knife textures. Yes, and users are constantly watching the economic situation, trying to buy back potentially exclusive copies, as was the case with the M4A4 Howl. As of today this assault rifle is considered contraband, and has been removed from absolutely all cases. All because this interesting and expensive CS:GO skin was stolen by Steam from Devian Art, who sued the company and won. Today you can find the weapon on sale, but its design is quite different from the smuggled one.
You can find a lot of interesting skins here. This will help you save time and find exactly the options that will be most attractive. Use the opportunity to buy original skins to decorate the gameplay.